Get your tax refund today when you hire STL Tax for your tax preparation needs! STL Tax and Saint Louis CPA James Coats can help you with your 2017 personal taxes. James Coats is a tax preparation expert that has extensive experience preparing and filing taxes for individuals of all income levels.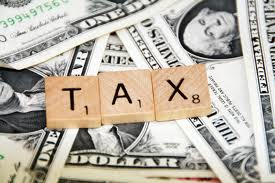 Accuracy is important when preparing an individual's tax returns, since errors on your tax returns can result in lower refunds, and even penalties from the IRS. At STL Tax accuracy in preparing your tax returns is important, so we carefully prepare each tax return we work on.
We work to maximize you tax refund by taking advantage of all tax deductions you are eligible for. Tax laws change every year, and it can be hard for a regular person to keep up with all the changes and make sure they are maximizing their tax refund by filing all available deductions.
Tax Preparation Help
At STL Tax we understand the complicated and constantly changing tax laws that affect your tax refund. James Coats and STL Tax can prepare and file your state and federal taxes, and can answer your tax-related questions. We are here to help you!
To learn more or get started on your tax returns call STL Tax at (314) 645-1614.