Let Us Prepare and File Your 2017 Tax Returns
STL Tax and Saint Louis CPA James Coats can prepare your personal, self employed, or small business taxes for you, working to maximize your tax deductions and refunds!
The keys to achieving the lowest legal amount of tax are good record keeping and a thorough search for tax deductions.  A good tax preparation specialist will ask questions to uncover deductions.  This 2017 tax preparation checklist list will assist you in gathering documents needed to prepare your tax return and claim every legal tax deduction.  I know this is a long list but the time that you spend finding tax deductions can be very lucrative – look at it like it's the best paying temp job you will ever have.  A $1,000 deduction can be worth hundreds of dollars in tax savings!
Maximize Your Tax Deductions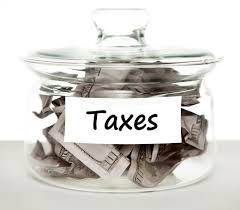 Every tax client should review this list for possible deductions.  Additional lists for Rental Property Tax and Small Business Tax should be used if you have those types of income.  Not all items on the list will be deductible to every taxpayer – each situation is unique.  If you know that providing documentation of a particular item will be very time consuming ask your tax preparer beforehand if the deduction will be worth the effort required to document it.
Ensure Accurate Tax Returns
The tax preparation experts at STL Tax are here to help you navigate the complicated and ever-changing tax code. Let us file your state and federal returns to ensure accuracy and the biggest tax refund. Saint Louis CPA James Coats has the knowledge and experience to find you the maximum refund by legally using every tax deduction available to you. We offer a complete line of tax services for Saint Louis area residents including tax preparation, filing, and tax planning.
Preparing your own individual tax returns can be an expensive mistake.  Even seemingly "simple" returns may require knowledge of tax law that lay people do not possess.  Claiming Head of Household, knowing dependency status, and lost earned income credits are very common errors on simple tax returns that can cause taxpayers to lose thousands of dollars in refunds or cause erroneous tax debt.  I can't tell you how many times I've reviewed self-prepared or big box retail prepared returns and found money for clients.
Tax Preparation Help
Call (314) 645-1614 to see how our Saint Louis based tax preparation experts can help you by preparing and filing your Federal and Missouri income taxes, so you can get the biggest tax refund!