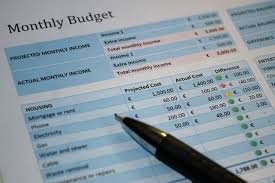 Saint Louis CPA James Coats can handle all of your business's accounting and bookkeeping needs. Let us take the worry of your accounting and finance records off your mind.
With STL Tax your business is in good hands. When your business uses STL Tax's accounting services you know your financial records will be accurate.
When you consider the value of your time and the cost of errors it makes sense to outsource your bookkeeping, accounting, payroll processing, and tax preparation.  The key is to find one accounting firm that can provide affordable bookkeeping services, profit boosting cost reduction strategies, and cutting edge tax planning. Bottom line, outsourcing your bookkeeping will save you many times its cost in tax savings, penalty avoidance, and cash flow. Get the clutter and worry off of your desk and enjoy peace of mind and more time to focus on growing your business. Have a CPA coaching you on tax changes and cost saving strategies.
Having a professional Saint Louis accounting firm handle your business's bookkeeping may be less expensive than you think. Learn more here about our pricing.
Our accounting services for small businesses include:
Prepare payroll and related tax returns
Prepare sales tax filings
Cash management and cash flow analysis
Quickbooks management
Financial analysis and advice
Profit boosting cost reduction strategies
Tax return preparation and filing
Tax advice
and more!
Small Business Accounting Services
STL Tax offers accounting and bookkeeping services for businesses in the Greater Saint Louis area. Saint Louis CPA James Coats  has the experience to handle accounting needs of all types of businesses. We are here to serve you! Call us today to learn more!
Call STL Tax at (314) 645-1614 to learn more or get started.