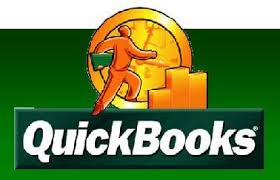 Most QuickBooks problems occur during two times – when you are setting up QuickBooks, and after setup when you are using QuickBooks.  Yes, Quickbooks is the most popular small business accounting software but it is not easy to set up or to use without help.  Quickbooks urges new users to seek professional help for setup and user training.  In addition to setting up the software you will need to develop office procedures for workflow and documentation to make QuickBooks most effective.
On-Site Quickbooks Help
Don't worry if you purchased the software but now aren't sure how to use it.  This is very common.  No two businesses use QuickBooks the same way.  The best approach to setting up QuickBooks is to work with a knowledgeable accountant or CPA during setup and for additional training once you are comfortable with the basics and want to use more advanced features.  My firm recommends a minimum of two separate on-site sessions for new QuickBooks users in Saint Louis along with unlimited phone or e-mail support for questions.
The first session involves installing the software, configuring QuickBooks for your specific use, and some initial user training (usually bill payment and check writing).  The second session is normally scheduled for two to four weeks later and more advanced features are covered as well as office procedures.  During the first month or so its normal to get briefly stuck (not knowing what to do) so my firm is easily available for quick questions to get you going again.
Flexible Pricing Options
Because not everyone will use QuickBooks the same way my firm offers both flat-fee plans that include bookkeeping and hourly consulting for QuickBooks.  A plan can be tailored to your specific needs and budget.  QuickBooks is available both as a one-time software purchase for your PC or Laptop and Cloud based.  Also, it's not necessary to purchase QuickBooks if your bookkeeping is based at my firm's office and you do not need to use the software on a regular basis.
Saint Louis accountant James Coats offers Quickbooks helps for small and large businesses. Whether you need just a little help, or need ongoing Quickbooks support, we are here to help you!
Need help with your business's Quickbooks? Call us today at (314) 645-1614.