Federal tax dollars are used to finance a lot of public services, including social security, the military, social welfare programs, education, and more. The following chart outlines how federal tax dollars are spent.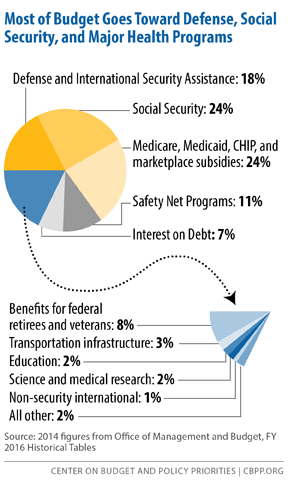 Social security is tied for health related assistance as the number one use of federal tax dollars, at 24% each. Education only makes up 2% of total federal tax dollars used.
This chart does not include state and local taxes, which fund a lot of infrastructure including local roads, sewer systems, sidewalks, and more.
The information in this chart is based on spending in fiscal year 2014 from data released by the Office of Management and Budget. (The federal fiscal year 2014 ran from October 1, 2013, to September 30, 2014.)