Sometimes people have a little trouble paying their tax debts to the IRS. Fortunately, the IRS understands this and offers payment plans for taxpayers who are behind on their tax payments.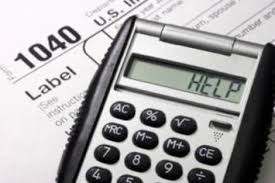 Late tax payments are subject to interest and late fees, so it is best to pay your tax debt as soon as possible to reduce the amount of interest and fees payed. There are also additional fees for filing your taxes late, so even if you cannot pay your full balance in time you should still at least file your tax return on time, or as soon as possible.
If you cannot pay your full tax debt on time you should consider getting a loan to pay the balance. It may be cheaper than the IRS's penalties. If you have a large tax debt, take some time to review which way will save you money on interest.
The IRS offers installment agreements where you pay a set amount each month until your balance is paid in full. These options include:
Direct debit from your bank account;
Payroll deduction from your employer;
Payment via check or money order;
Payment by Electronic Federal Tax Payment System (EFTPS);
Payment by credit card via phone or Internet; or
Payment by Online Payment Agreement (OPA).
The worst thing you can do is completely ignore your tax debts. The IRS is one of the most aggressive collections agencies in the world, so if you cannot pay on time, be sure to contact them to make payment arrangements so you can avoid garnishments, additional fines, and other consequences.
Individual taxpayers: 800-829-1040
Business taxpayers: 800-829-4933
If you have tax troubles, call STL Tax at (314) 645-1614 to talk to our Saint Louis CPA about getting assistance for your tax problems.